2200CC HONDA/ACURA B16 B18 B20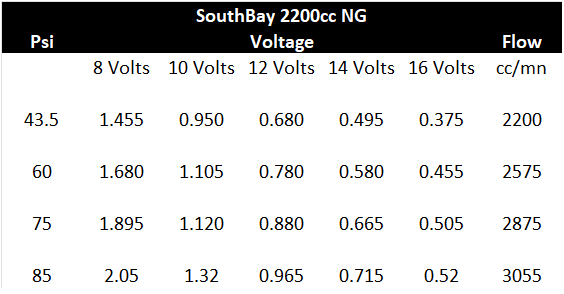 2200cc ACURA B16 B18 B20
SouthBay's "TruFlow" 2200cc Optimized and flow matched dynamically to within ±1%. Full data sheet provided with each set. This fuel injector will also fit many other applications. Injectors come furnished with all necessary hardware such as top hats, wire clips and seals for PnP installation. Full injector data sheet is provided with each set.
Coil Resistance: 9.1 Ohms
Dead Time: 8V 1.450 @ 3 Bar
Flow Rate @ 43.5 PSI ( 300kPa ) w/Gas: 2200 cc/min = 210 lb/hr Static
Connector: Denso / Sumitomo
Compatible with Gas/Petrol, alcohol/methanol, E85. Not compatible with MTBE, VP Import, Q16 or OTHER OXYGENATED FUELS
Plug & Play wire clips included.